District Council 37 is New York City's largest municipal employee union, serving more than 150,000 active members and 89,000 retirees. Our members are New Yorkers who are proud to serve this great city. We do not take healthcare lightly. DC 37 is very proud to provide premium-free healthcare benefits to our members, retirees and their beneficiaries for life.
It's no secret that the cost of healthcare has risen astronomically for decades. DC 37 and the Municipal Labor Committee (MLC) have implemented a series of measures to bring healthcare costs under control, saving over $3.4 billion since 2014. In our own union, we've done everything we can to save billions of dollars by coming up with concrete ideas to solve this problem, and we continue to do more. Despite these efforts, the cost of healthcare has more than doubled during the same period of time. This is due to a number of factors, including the increasing cost of prescriptions, bills related to the pandemic and unscrupulous pricing by certain hospitals that continue to charge 300% above the Medicare rate for the same services.
We have looked at every viable option to realize savings and keep costs low. But the fund that pays for city employee and retiree healthcare has run out, and every month without an implemented solution adds an additional $50 million to the tab.
Why are DC 37 and the Municipal Labor Committee pushing to update Administrative Code 12-126?
The language update we're requesting with this amendment specifically allows the Municipal Labor Committee (MLC) and the City of New York to collectively bargain our healthcare options. Collective bargaining is what we believe in—it's a right that has been afforded to working people and their unions for decades. Having this flexibility will help us rein in the high cost of healthcare so that our more than 150,000 members and 89,000 retirees won't have to sacrifice their premium-free benefits while also allowing the MLC to negotiate additional optional plans.
What is the administrative code language that is being introduced and what does it do?
The language retains the current benchmark for health insurance that's been in place for over four decades, but allows for an alternative plan to be negotiated between the City and the MLC in order to continue to provide choices for both active workers and retirees.
What are the consequences of not amending the administrative code?
DC 37's active members and retirees could be forced to pay premiums for themselves and their dependents if no action is taken. New York City is the only major municipality that provides this benefit for city workers, and the City needs every available tool to retain and recruit its workforce. If the administrative code is not amended, retirees will not keep their current healthcare plan as-is— the current plan is not financially sustainable. 
Amending the code will simply protect the option to offer multiple plans and maintain our benefits at a lower cost to the City.
How you can help protect premium-free healthcare for city employees and retirees:
Call your City Council Member.

 Enter your address here to find your Council Member's District Office number. Call and tell them: Protect premium-free healthcare for City employees and amend Administrative Code 12-126!

Write a letter to your Council Member.

 Click this link to send a pre-populated email to their office.

Share this message with your union sisters and brothers.

 Encourage them to join us in taking action to protect your benefits. Download these graphics to share on social media: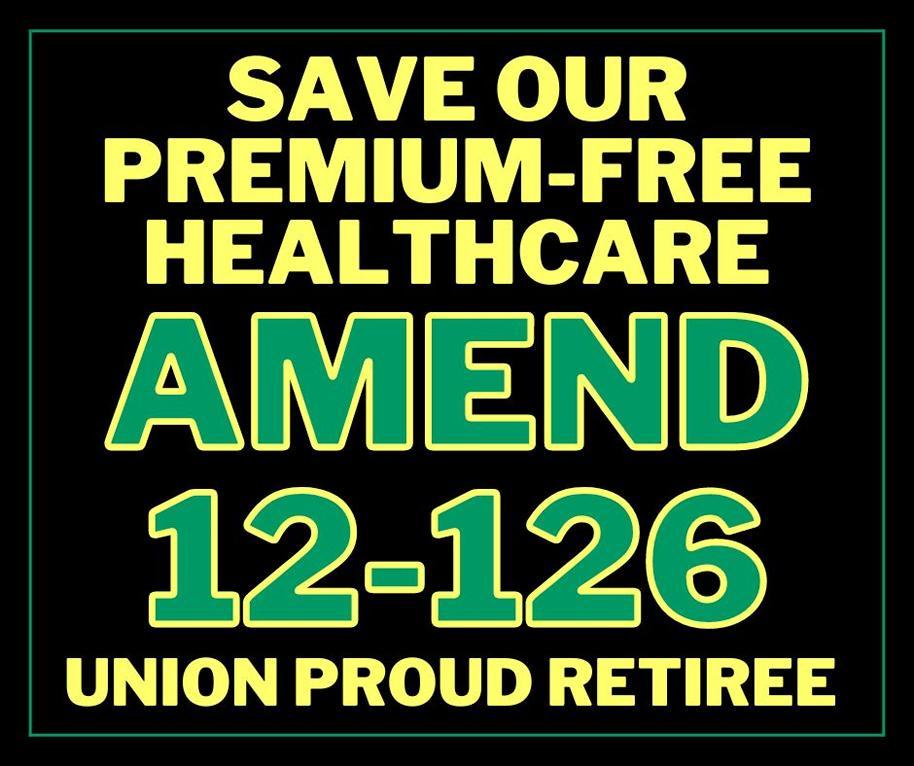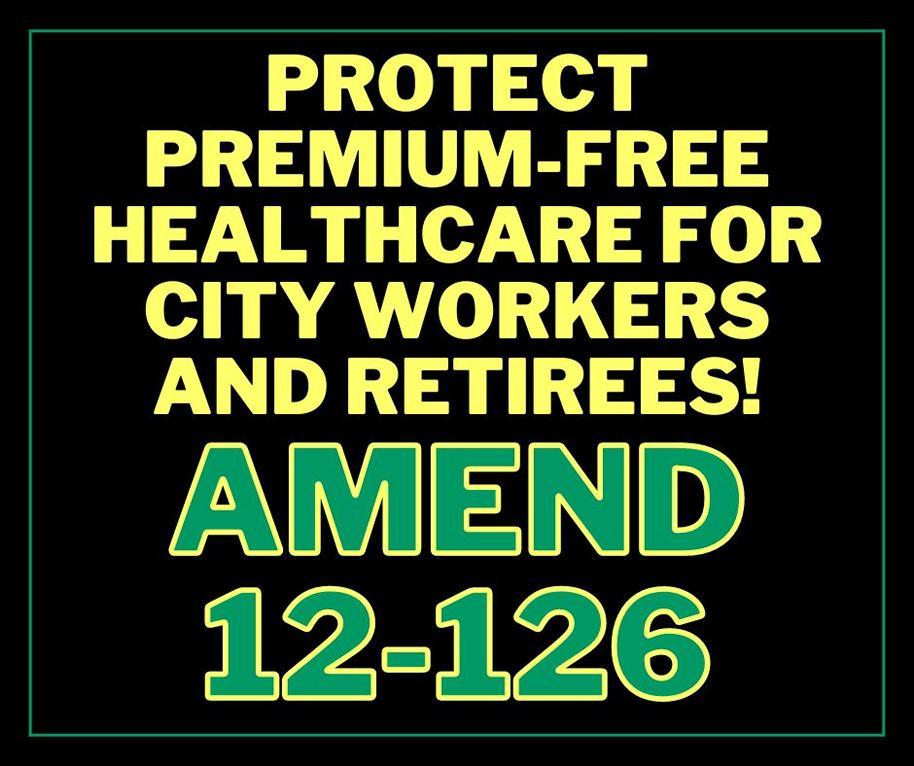 View more Frequently Asked Questions here.